itmSUITE® is a flexible and powerful software platform which supports the introduction and maturation of best practices in service management and business transformation (portfolio, programme and project management) domains. In particular, its distinctive features enable the optimized execution of processes and practices as shown in the picture below.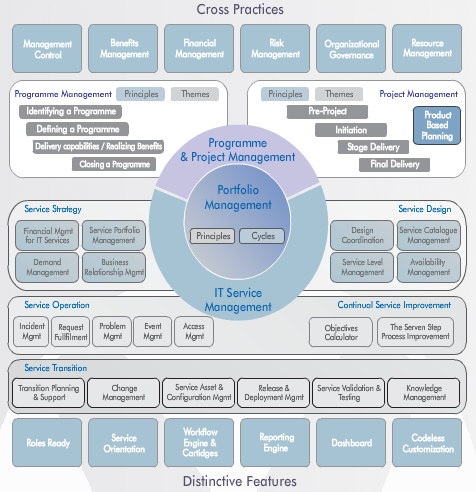 This makes itmSUITE® an ideal choice for organizations looking for solutions supporting:
Explore the reasons and benefits of adopting itmSUITE® in these domains by following the above links.