itmSUITE is proud to announce the release of the new itmSUITE® module MS (Mobile Services). This module is available both for on-premise customers and for itmCLOUD® (cloud services).
Mobile Services module lets you immediately work with other itmSUITE® available components on mobile devices. Therefore you can easily manage your projects, workflow instances (e.g. incidents, changes, requests), work timesheets, etc. on your favourite mobile device.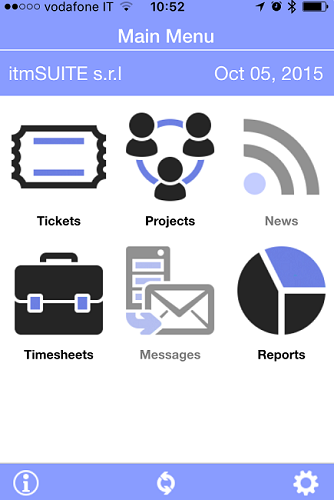 Data are available off-line too and may be synchronized when network connection is available. For example, you may enter a timesheet when you are abroad an later synch it when back to office.
Mobile Services is available as a native app for Android, iOS and Windows Phone devices.


Mobile Services is available both on-premise (itmSUITE®) and cloud (itmCLOUD®).


With the spread and increasing use of mobile devices Mobile Services module is a "must have" whose capabilities grow together with those of itmSUITE®.