itmSUITE® and itmCLOUD®, the version of itmSUITE® available as a cloud service, let you optimally support a modern Service Desk function, either centralized or localized or virtualized, operating according to ITIL®, ISO/IEC 20000 and/or other IT Service Management practices.
Typical supported processes of a Service Desk are Incident Management and Request Fulfilment. However a Service Desk may have key responsibilities and roles concerning other processes such as: Problem Management, Asset & Configuration Management and Knowledge Management.
itmSUITE® and itmCLOUD® make available the above mentioned preconfigured processes according to ISO/IEC 20000 requirements, the quality standard for IT Service Management. These preconfigured processes can be easily tailored for any specific needs, thanks to itmSUITE® and itmCLOUD® distinctive features.
The key strength of the solution is enabling Service Desk to work according to business priority and needs. With the OCE module it is possible to configure any KPIs and targets. itmSUITE® calculate theses KPIs and make them available in records details and lists of records where they can be sorted to view the optimal prioritization of work.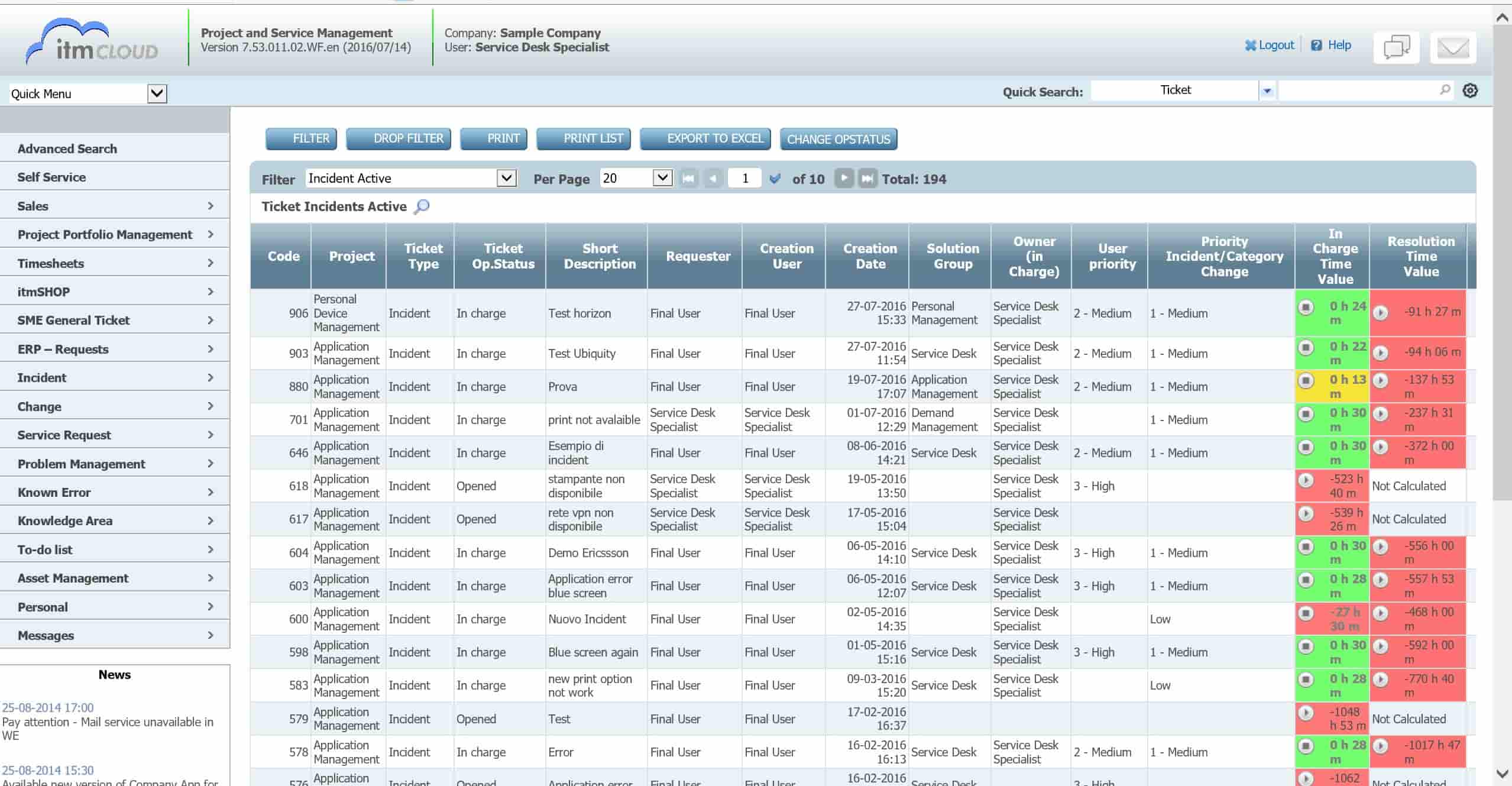 Additionally, the dashboard module makes available configurable and easy to understand graphics with drill down capabilities which make it easy for Service Desk staff to understand the situation at a glance and decide how to act.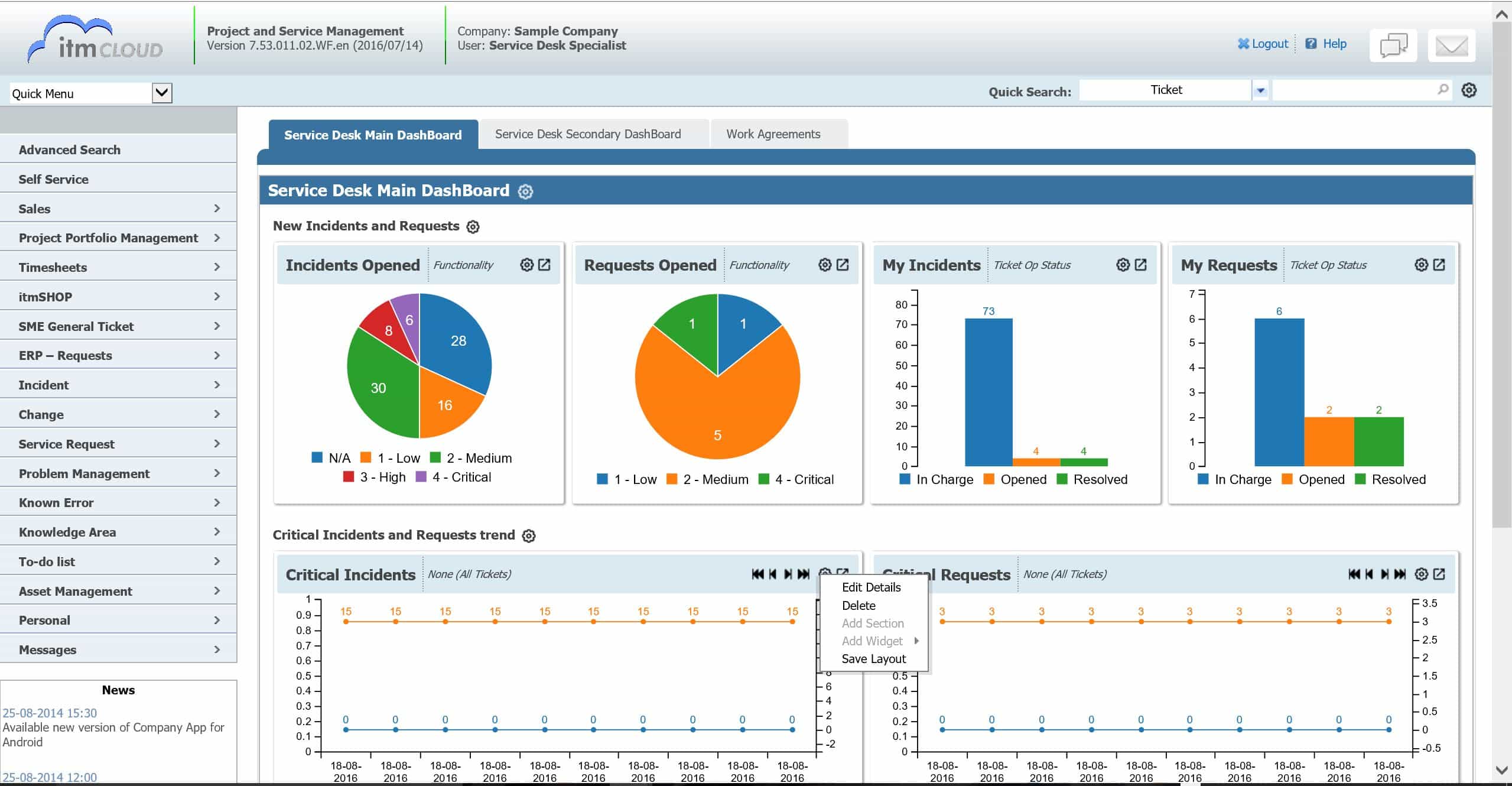 Key Benefits of itmSUITE®
itmSUITE® or itmCLOUD® may play a key role for Service Desk success
Facilitating the quick initial implementation of the Service Desk and its next improvements

Enabling the alignment of Service Desk to business needs and priorities

Incrementing Service Desk involved staff efficiency and, therefore, productivity

Ensuring compliance (e.g. vs. ISO/IEC 20000)

Finally, reducing downtime and improving control and customer service
Key Features
Examples of features beneficial to the Service Desk:
Fully configurable workflows, forms and views of data

Automatic customizable routing and escalation (e.g. via categorization)

Flexible management of records visibility

Integrated asset and configuration management

Integrated knowledge management

Service orientation, e.g. easily configurable data sources visibility based on services

Manual and automatic notifications and messaging, supporting templates and mail integration (thus allowing to view all communications within threads in related entities)

Near real time KPIs calculation and view in records and list of records (requires OCE module)

Automation of routine tasks internal (e.g. massive closure of tickets, change of status depending on conditions) and external (e.g. opening/closure of an incident based on a monitoring tool notification, external component stop / start, etc.)

Clear visibility of staff usage for better assignments of tasks

etc.